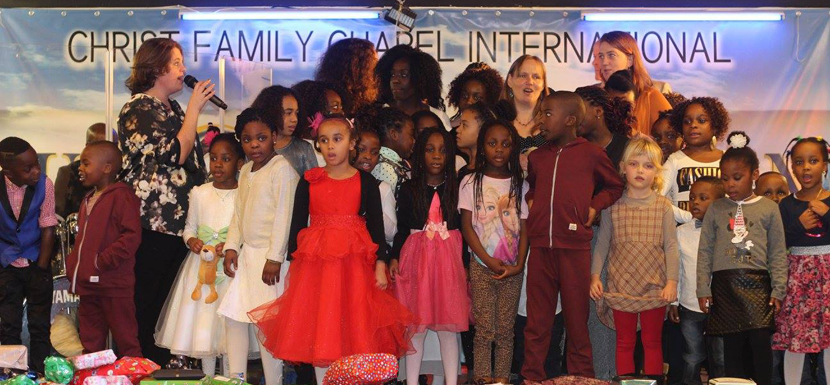 In Christ Family Chapel we have different ministry's that all have the same goal, to come closer to our Lord and Savior and guide others into His presence as well.
Men Ministry
The men of the church meet every last  Saturday of the month. They discuss church matters and encourage each  other in a fruitful life.
Women Ministry
The women of the church meet every first  Saturday of the month. They are having studies on different topics,  with a practical link to daily life of a 'provebs 31 woman'.
Children Ministry
The children have their own meetings  during the church services. They are divided into 4 different age groups
BABIES
The baby's 0-2 year, are taken care  of and can play freely. They have a moment of prayer together and sing  a song.
TODDLERS
The toddlers 2-3 year old have a program  that mixes time for God with time to play. At their own level of understanding  they learn to pray, hear story's from the bible and do some simple  crafts or games.
YOUNG SCHOOL CHILDREN
The young schoolchildren 4-7 have a program  in which they listen to story's from the bible, are encouraged to  pray in their own words, sing songs to praise God and take part   in creative activities that help them to visualize the story's they  heard.
OLDER SCHOOL CHILDREN
The older school going children 8+ have  a program with bible reading, story's and get familiar with the bible  in a playful way. They are really interested in things about God and  therefore also partake in discussions and conversations about our faith.
YOUNG TEENS
The young teenagers meet once  every 3 weeks for a special evening. We have fun, are creative and serious at the same time and discuss the challenges they meet as they grow up.